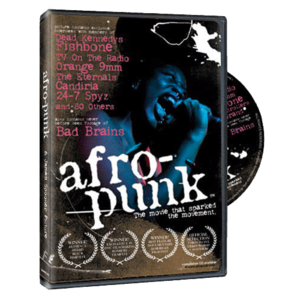 $

10.00 - On Sale
The movie that sparked the movement. Features exclusive interviews with members of Dead Kennedys, Fishbone, TV On The Radio, The Eternals and many more + never before seen footage of Bad Brains!


Special Offer! For a limited time, get the DVD for $10 + shipping!
Visit
http://afropunk.com/about_movie.html
to find out more about the film!